Welcome to Nurturing Hands
Nurturing Hands located in the leafy Canberra suburb of Kaleen provides a peaceful healing environment where you can escape the pressures of a hectic lifestyle, a relaxing place for you to revitalize and rejuvenate when you need it most.
Nurturing Hands have a range of massage therapy techniques available for treatment of everyday occupational stresses, muscular overuse and chronic pain symptoms.
Our practitioners are highly qualified, insured and experienced professionals who adhere to

a professional code of conduct. Nurturing Hands also possess the qualifications necessary for patients who are eligible to claim their treatments on insurance. Contact us today to make an appointment to see one of our massage therapists.
Types of Massage
Massage is available in various forms including: Relaxation, Therapeutic, Remedial, Deep Tissue, Reflexology, Sports, Swedish to name a few. We can also provide Craniosacral therapy and Bowen therapy services. Massage works to alleviate symptoms such as stress, anxiety, aches & pains. Massage can benefit the bodies physiological, psychological and mechanical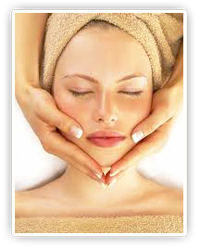 Canberra Massage
Nurturing Hands service clientele located throughout Canberra and surrounding regional areas. We operate primarily from our Northside home-clinic but if required we can provide a mobile service (subject to availability).
Please refer to our Menu for more information.
Joan Fisher
Dip Massage Therapy
Bowen Therapist
(02) 6241-6716
0418-659-155